Having a baby is one of the greatest joys a woman can experience. Pregnancy physiotherapy and postnatal Pilates make the entire process all the more comfortable, safe and happy. Women who opt for pregnancy physiotherapy and post-childbirth exercise regimen not only recover faster but also enjoy better health and protection from complications. Propel Physiotherapy, prominent physiotherapy experts catering to residents of Moonee Ponds, Brunswick, Essendon and other north-west Melbourne suburbs in neighbouring areas, have been offering expert pregnancy physiotherapy, postnatal Pilate exercises and a wide array of other physiotherapy services such as: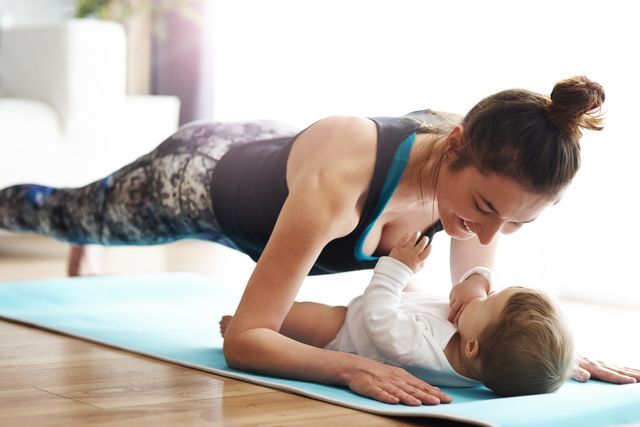 Exercise rehabilitation
Clinical Pilates exercise and group classes
Musculoskeletal physiotherapy
Mastitis/blocked ducts
Home physiotherapy visits
Postnatal health
Women and men's health
and more.
Here's an overview of Pregnancy Physiotherapy and Postnatal Pilates guidance offered by Propel Physiotherapy:
Pregnancy Physiotherapy:
Experts recommend pregnancy physiotherapy strongly as it prescribes and provides the best treatment to women on the threshold of motherhood. At Propel Physiotherapy, pregnancy physiotherapy is offered through:
·  Prenatal health
Health during the prenatal stage of pregnancy can be maintained with clinical pilates exercise, which improves core, lower body and upper body strength during pregnancy.
·  Exercise during pregnancy
Aileen Sim, postgraduate-trained physiotherapist at Propel Physiotherapy who's a well-known expert in women's health, offers energetic yet gentle exercises for pregnancy that improve the core, pelvic floor, lower body and upper body strength. Utmost care is taken to ensure that the exercises, which are pelvic floor friendly, are wholly safe for pregnancy.
·  Back pain during pregnancy
Most women experience pregnancy back pain during pregnancy. Back pain affects in different ways, which is something very important to know. Women's health physiotherapist Aileen at Propel Physiotherapy treats back pain exactly the way it should be and gives guaranteed results.  The experts also closely observe and check issues like tummy separation and treat it correctly. The line of treatment includes doing stretching and some soft tissue work on muscles that are tightened. Pregnant women are also provided assistance with posture and all the exercises they should perform as per their position and needs.
·  Pregnancy incontinence
Pregnancy incontinence is also quite common during pregnancy, especially during the later stages. Propel Physiotherapy recommends a thorough pelvic floor assessment, and the right pelvic floor muscle technique with appropriate dosage and progression to provide relief from pregnancy incontinence and related problems.
Postnatal Pilates
The special postnatal Pilates at Propel Physiotherapy consist of:
Mum and Bub exercises and postnatal check-up. Postnatal Pilates is a highly effective way of improving core strength, lower body, upper body and overall strength during the early postnatal stage. Propel Physiotherapy's exclusive sessions focus intensely on:
Toning the pelvic floor muscles
Improving overall strength
Improving the posture and muscles in the upper back
The fact that each woman's body is different has to be considered before prescribing any exercise. Being highly experienced and an expert in women's health, Aileen is a pro at customising and recommending the right exercises that suit every new moms perfectly. Besides improving their overall well-being, postnatal pilates also let them experience the joy of exercising with their babies.
During postnatal check-up, Aileen and other physiotherapists listen caringly to new mothers and provide them all the assistance and support they need. They conduct all the check-ups that are necessary, prescribe exercises and monitor them individually to have a happy, healthy and easy motherhood.